Thank you for following the Google Ads blog, the best place to find the latest news, insights and stories about Google Ads. As the product improves, we want to make sure you have an easy way to stay up to date on the latest changes, big and small. 
The new features & announcements page in the Google Ads Help Center, covers all new features in Google Ads – from something as simple as a new column being added, to the launch of a new ad type such as Responsive Search Ads.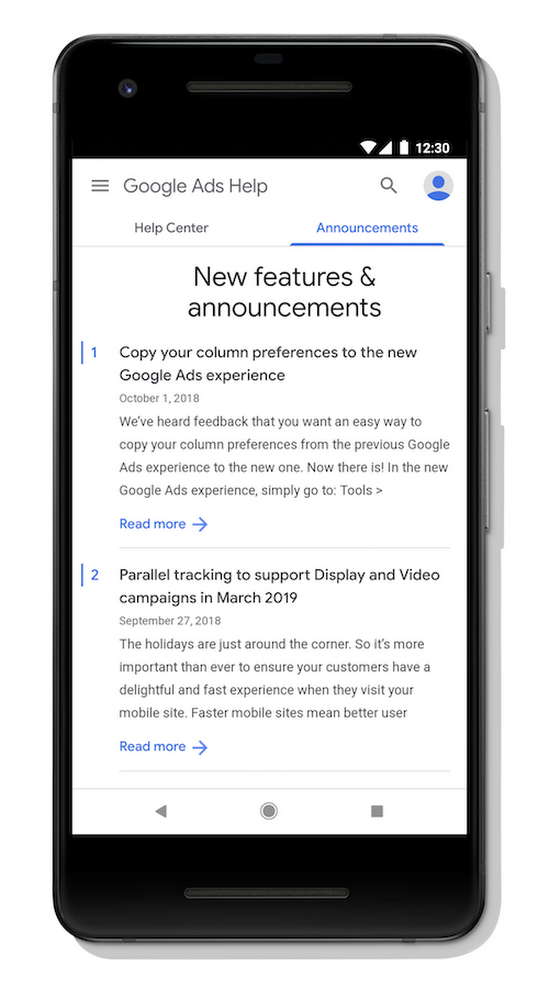 You can get there in three different ways:
Go to g.co/AdsAnnouncements

Click the "Announcements" tab in the Help Center

Use the link in the help menu when you're in Google Ads
Don't forget to bookmark!