With the busy holiday season ahead, we're investing in new ways to help you work smarter and exceed your omnichannel goals. Check out the innovations we unveiled today at SMX East.
Easier ways to manage your messages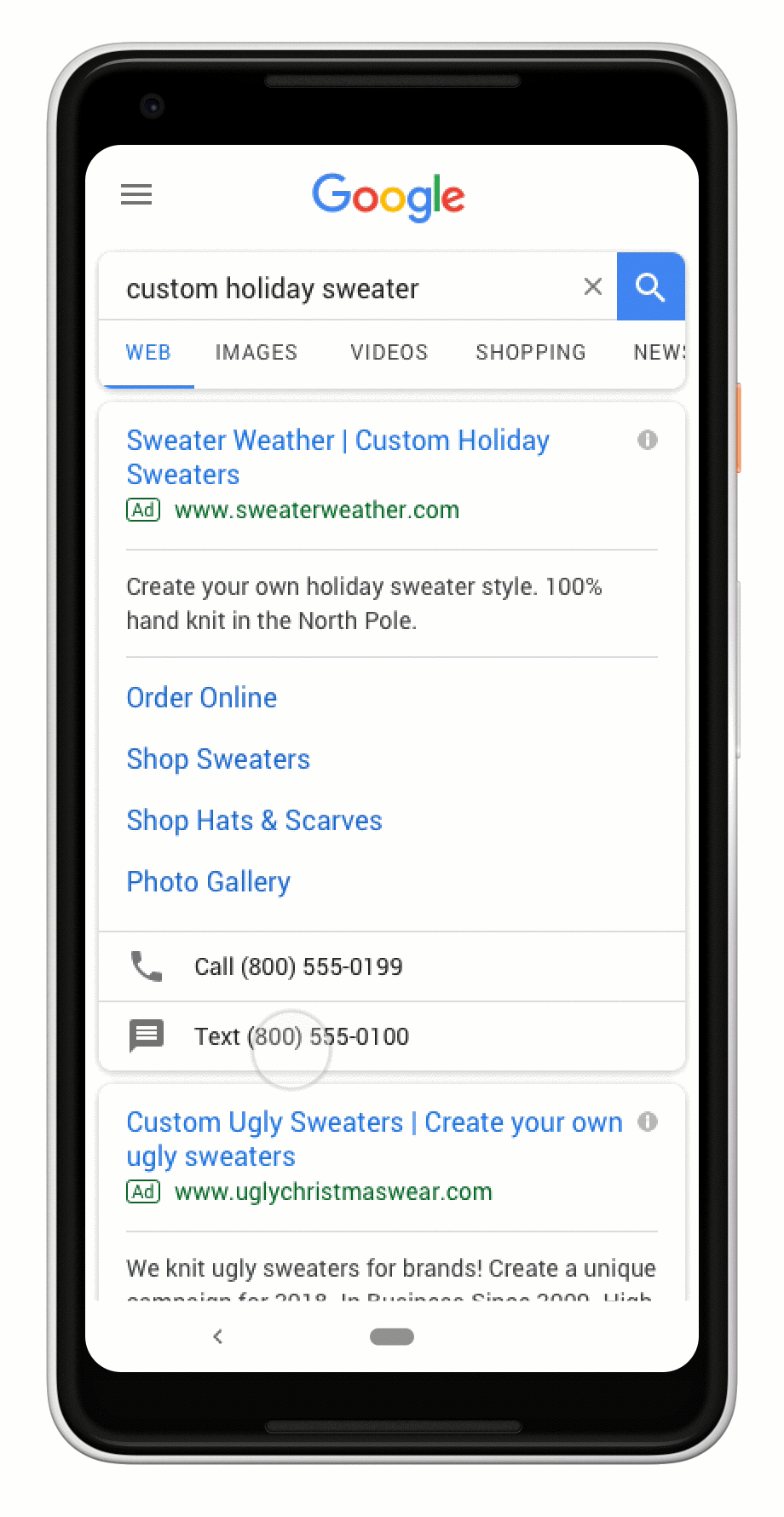 It's no surprise that messaging has become a big part of our modern lives. If you're inviting a friend to "Friendsgiving" dinner, you're probably sending a quick text message. In the coming weeks, we're rolling out two improvements to click-to-message ads:

Email forwarding sends text messages to your email, so you don't need to provide a phone number to use message extensions. Responding to the email will automatically send a text reply back to your customer.
Automatic reply sends a preset message back to customers as soon as they message you. For example, you can automatically reply with, "Thanks for your message. We'll get back to you within the hour."
To help measure the success of your click-to-message ads, we're expanding message reporting to include message conversions. You'll be able to define the number of user-initiated exchanges needed to count as a conversion. For example, if it typically takes two or more exchanges before a customer orders holiday dinner from your restaurant, you can set that as your conversion threshold.
"Using message extensions, we can offer fast assistance when our busy customers are looking for a style recommendation or opinion on fit, and can easily share images and links. Now, message reporting will help us analyze which parts of our campaigns are driving the most in-depth, valuable conversations with stylists, and where we can improve performance." – Michaella Kurdziel, Director of Experience Excellence & Learning at MM.LaFleur
Take action on your data across online and offline channels

Most customer journeys still end in store, and 61% of shoppers would rather shop with brands that have a physical location than ones that are online only.1 Businesses need to measure the offline impact of digital advertising in order to take action on omnichannel behavior: store visits measurement is one way to do that. As a reminder, store visits are estimates based on data from users that have turned on Location History. Only aggregated and anonymized data is reported to advertisers, and they aren't able to see any store visits from individual website visits, ad clicks, viewable impressions, or people.
To help you take action on store visits, we're bringing these insights to data-driven attribution and Smart Bidding which use machine learning to help you improve performance. Data-driven attribution helps you understand which keywords, ads, ad groups, and campaigns have the greatest effect on your business goals. You can use this information to drive more conversions using Smart Bidding.
We're also adding more ways to measure the full value of your marketing. In the coming weeks, Store Visits in Google Analytics will start rolling out to eligible advertisers to connect store visits to other marketing efforts that bring customers to your website and then to your store.
One example of a business measuring the online to offline impact of its marketing is department store JCPenney. JCPenney had long recognized that digital campaigns led to store visits but wasn't able to attribute those visits to specific channels. With Store Visits in Google Analytics, JCPenney was able to look at store visits and visit rate by channel to understand which online marketing channels were most effective in driving in-store visits, and efficiently scale investment in those channels.
We hope these new products can simplify your day-to-day and improve performance across your Google Ads campaigns during the holiday season and beyond.
---
1.  Google/Ipsos, "Shopping Tracker," April – June 2018, Online survey, US, n=2703 adults 18+ who shopped in the past two days. Response based on top 3 box 7 pt scale.