Consumer behaviors are changing as people adjust to new stay-at-home lifestyles and retailers are working as fast as they can to keep up. People are spending more time online than ever before and are turning to Google to explore, research and plan their purchases—both online and in the real world. 
As a result of COVID-19, we're seeing distinct changes in consumer shopping behavior that will likely continue through the holidays. First, e-commerce has become the front door to the store as consumers more carefully plan their visits to physical stores. Second, consumers will shop what matters—deals and discounts—as well as value-driven and mission-driven brands. Retailers can help by meeting consumers where they feel most comfortable shopping.
Digital tools can help retailers connect with shoppers as they plan their next purchase. Here are some updates we've made to our products to make it even easier. 
Help shoppers plan their visits to your stores
In an effort to stay safe and shop comfortably, consumers want to verify hours, confirm inventory, and check for options like curbside pickup before making a visit. In a recent survey, 67 percent of holiday shoppers said they will confirm online that an item is in stock before going to the store to buy it.
In addition to Search, Google Maps has become a key tool to reach and engage with potential shoppers as they plan their visit. With Local campaigns, you can connect with nearby customers when they're searching or browsing for businesses like yours across Maps, Search, YouTube and Display. Businesses are using Local campaigns right now to share open status, provide health and safety updates, or highlight in-store options like curbside pickup and promotions on a store-by-store basis. Starting today, you can optimize Local campaigns for store visit indicators like clicks on "directions" or "calls." This will make it possible for even more businesses to access Local campaigns.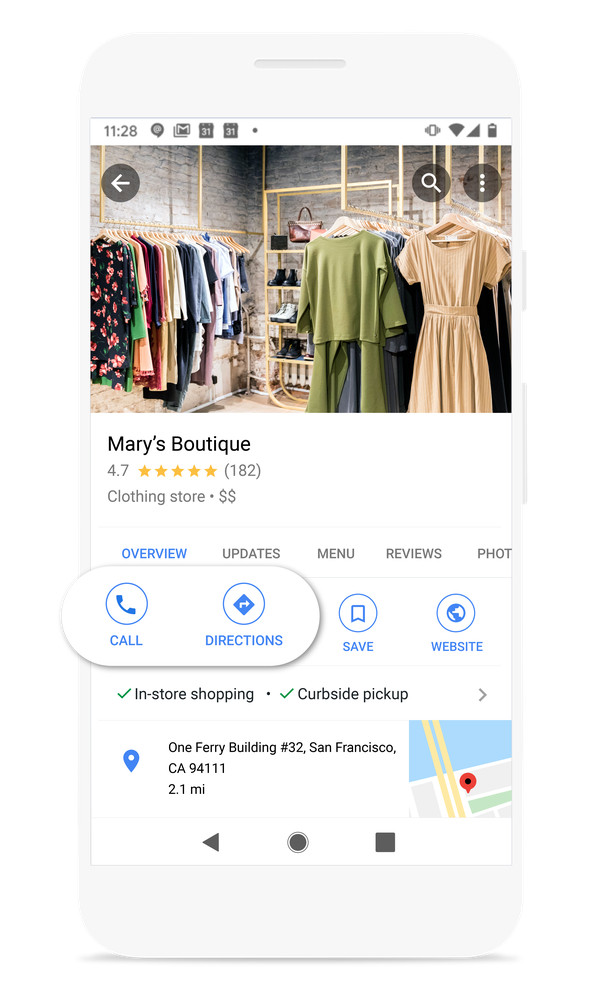 Location extensions can also help people find your stores by showing your ads with your address, a map to your location, or the distance to your business. Now it's easier for major retailers and chains to set up location extensions by selecting their store locations from a curated list from Google. In just a few clicks, choose the chain you want to promote to quickly create a location extension. We'll review to make sure the chain is a good match for your business using signals like its website domain and country. Later, you can use location groups to filter for specific locations within that chain. Google's curated location lists allow you to use the same location information that powers Google Maps.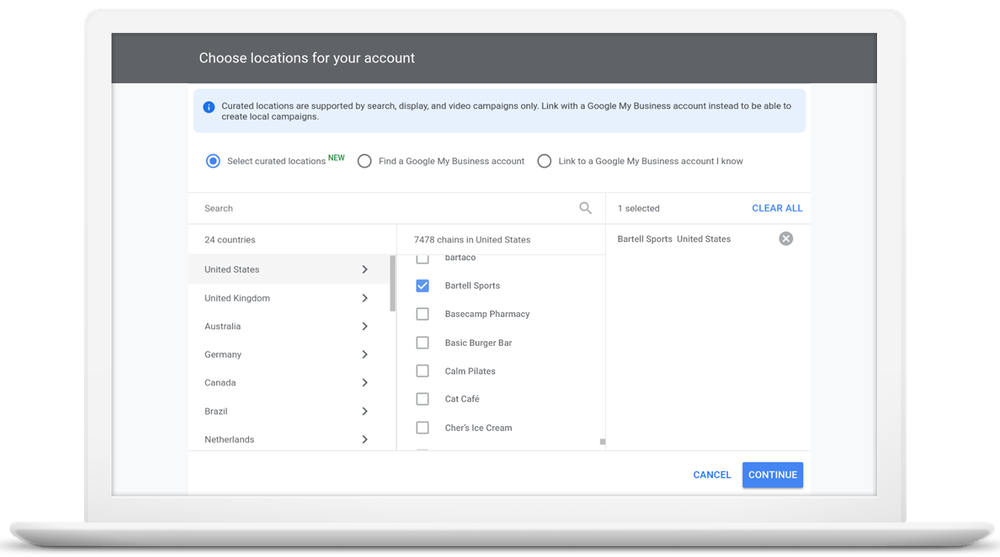 Retail store owners have a lot to manage during these strange times, but don't forget to keep your Google My Business profile updated if you change your store hours or your operating procedures. 
Highlight your promotions across Google
As worries about the economy continue, deal-seeking behaviors have intensified. Whether people ultimately purchase online or in-store, shoppers are expecting discounts and even 58 percent of holiday shoppers will hold off on buying gift items until they are on sale.1
This year, we're doing more to help you get discovered by holiday deal-seekers. Shoppers in the U.S. searching for items on sale or Black Friday deals will see expanded sales filters on google.com/shopping. Promotions, which populate these sales filters—and on average increase conversion rates by 28 percent,2—will be easier and faster to use. You'll be able to support flash sales and last minute discounts with near instant promotion approvals on eligible offers and easy editing of your live promotions (U.S. only).
Join us today for Think Retail on Air 
We're here to help you be ready for whatever comes next—including a holiday season unlike any other. For more details on how to prepare for the holidays and beyond, join us for Think Retail on Air which kicks off in just a few hours at 10:00 a.m. PDT / 1:00 p.m. EDT.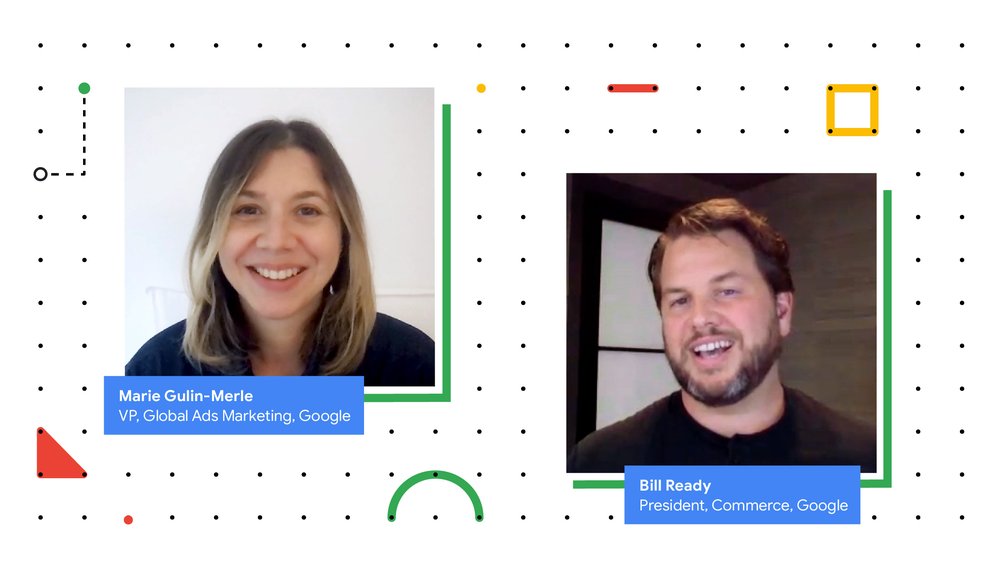 Hear from brands like Walgreens, Petco and lululemon, along with Google's President of Commerce Bill Ready and Retail Industry Director Sarah Travis, as they share consumer insights, trends and strategies to help you navigate this changing environment. Later this week, we'll follow up with sessions by Google experts on best practices to drive online sales, grow local sales and inspire new customers.
Consumer behaviors are changing fast, and it's harder than ever to be a retailer. We're here to help you connect people to your stores and what you sell—no matter where they want to buy it—this holiday season, and beyond.
---
1. Google commissioned Ipsos COVID-19 tracker, US n=745 18 +online consumers who plan to shop for the holidays. June 25-28
2. Google internal A/B testing data from Nov 2019 – Feb 2020, analyzing Shopping ads conversion rate with a promotion annotation versus Shopping ads without an annotation, including 9569 advertisers across the United States, United Kingdom, Germany, France, India and Australia