Consumers are more engaged with businesses who can meet their needs from home right now–and they're more willing to move on to those who can. In June, a Google/Ipsos survey showed that 32 percent of U.S. consumers shopped online with a brand they hadn't before COVID-19.1 This is an opportunity for businesses to connect with new customers, but it's also a challenge—especially if you're dealing with shifts in your day-to-day operations, or bandwidth limitations that may slow you down.
Our goal is to help you find and connect with your best leads, faster. Today, we're sharing ways to help you do that on Search and beyond—with foundational tools that tap into the power of intent, ad formats that help you find qualified leads, and measurement solutions that optimize for lead value.
Focus on the fundamentals
It can be difficult to identify where consumer demand is shifting while making sure you have the right query coverage. In the past three months, we've seen Search interest surge for terms like "small business loans," "video conference" and "online learning." To help you respond to these changes in consumer behavior, start by refreshing the fundamentals:
Find qualified leads
Consumers now prefer to use more varied methods to communicate with a business. In fact, our research from March shows that one in three shoppers would rather buy from a company that provides a wide range of ways to reach them—like web forms and calls.2 To help people connect with your business in more ways, we've built lead-focused ad formats that span the Google ecosystem, including call ads and lead form extensions.
With new lead form extensions in Google Ads, you can now show a lead form directly in your ad, giving people an easy way to share information as they search, discover and watch relevant content. This seamless flow can help you find high-quality leads in a more efficient way. Right now, this works with ads on Search, YouTube and Discovery and is available globally. Later this year, we'll begin rolling these out across Display campaigns.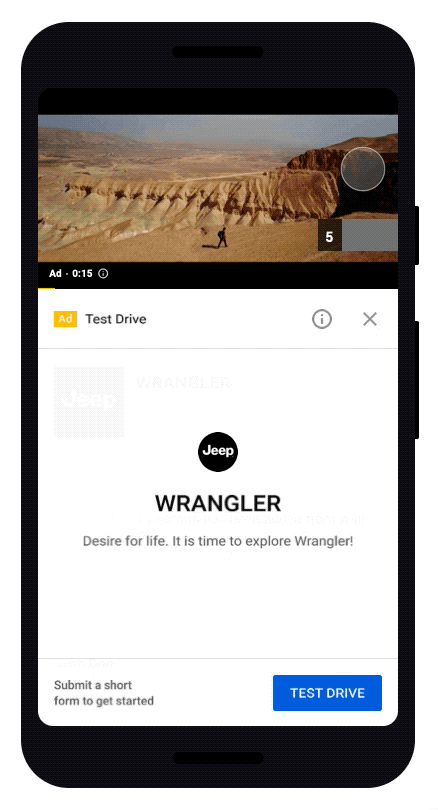 Jeep used lead form extensions with their Korea branch and saw completed leads increase more than tenfold. According to Jeep, this extension also generated leads at the most efficient cost among all ad platforms.
Call ads are designed for any business that relies on phone calls to drive leads. These ads encourage people to call you for more information, and can appear on any device that makes phone calls. And by including the optional "Visit website" link with your ads, it's easier for people to learn more about your business before calling you. This can help you get higher-quality calls and more qualified leads.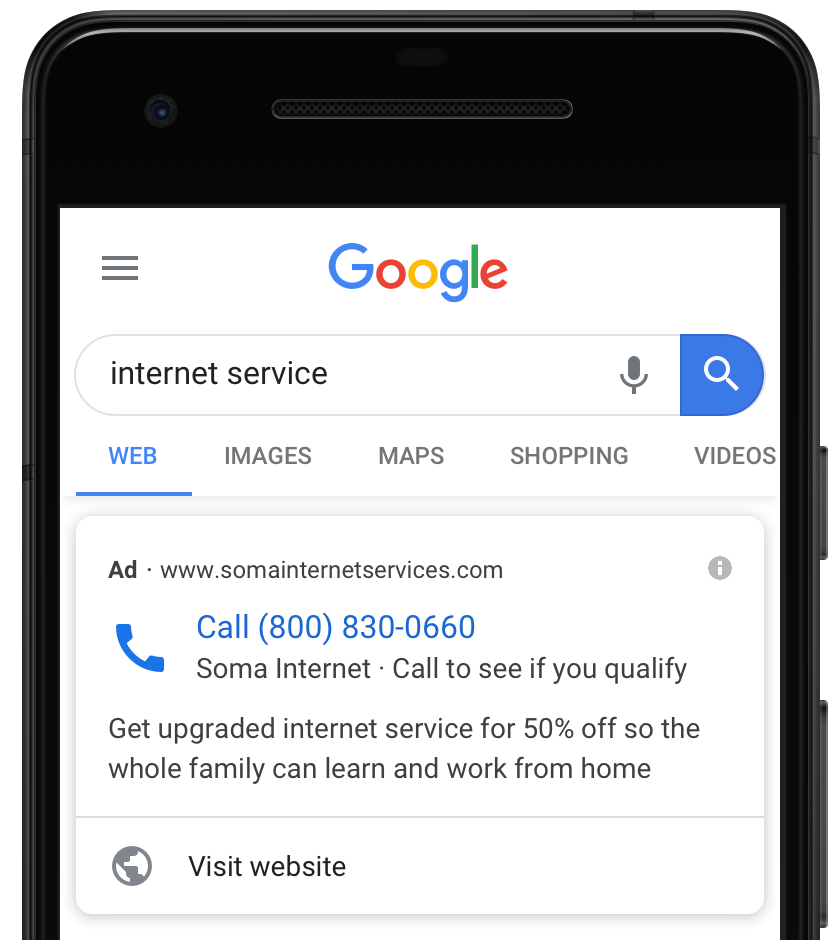 Optimize for lead value
Ultimately, your goal isn't just to drive leads—it's to turn those leads into sales. To optimize for this goal in Google Ads, you need to connect your converted leads to your online campaigns. To help you do that, we're making it easier to import offline conversions just by using the information people already give you in your lead form. As a result, it will take less time to integrate with your customer relationship management (CRM) system. Look for this feature to roll out later this year.
ZenBusiness, a startup that helps other businesses, imported offline conversions and used that data with Smart Bidding to acquire more high-intent customers. As a result, the brand saw a 400 percent increase in customer acquisition year-over-year. This also freed up time for the brand to focus on more strategic initiatives. As Zach Rippstein, VP of Marketing for ZenBusiness, said: "We're now able to devote our time to more impactful areas like ad copy testing, conversion optimization, and growing new channels."
While lead data can help you optimize campaigns, it can also be used to nurture leads with Customer Match. Whether it's creating an online connection with an offline customer, or enhancing existing relationships with a custom message, Customer Match makes it easy to continue the conversation with your best customers. Over the last few months, we've made Customer Match easier to use, and rolled out several other updates:
You can now create similar audiences based on Customer Match lists. This helps you find more potential customers.

Match rates have been improved and will now update in real time. This makes it easier for you to troubleshoot your list and connect with more of your customers.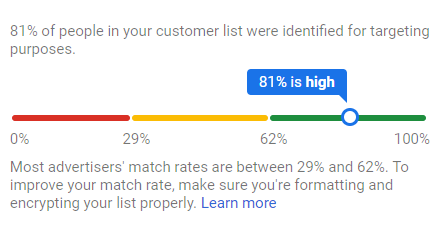 We're also collaborating with Zapier to develop a Google Ads integration that makes it easier to work with your data. This solution automatically imports and exports data between Google Ads and your CRM system. It currently supports lead form extensions, offline conversion imports and Customer Match. Learn about how Google handles data privacy on our Help Center.
Resources to help you generate quality leads
Businesses now have to be better at both generating and managing their leads. In addition to today's announcements, we're sharing a collection of lead generation resources on our Advertising Solutions Center. There, you'll hear more about our latest updates and learn from other businesses who made the shift to digital. We'll continue to roll out new videos about our products on the Advertising Solutions Center in the coming weeks.
---
1. Google commissioned Ipsos COVID-19 tracker, US  n=1000 online consumers 18+ per market. June 18-21. 
2. Google/Ipsos, Shopping Tracker, Mar 2020, Online survey, Americans 18+ who conducted shopping activities in past two days: n=1000.