The way we watch TV has changed. We increasingly stream it on our connected TVs (CTVs) and mobile phones alongside creator-driven content.
Consumers are driving this massive shift — streaming what they want, when they want.
YouTube is at the forefront of this shift as the top ad-supported streaming platform with the content people enjoy, and the creators they love. In fact, according to Nielsen, YouTube reached over 135 million people on connected TVs in the U.S. in December 2021.[0578e9]
Helping our clients succeed in the streaming age
More than ever before, our customers are asking us how they can tap into the streaming boom and continue to reach new audiences.
Our answer is simple: Today, streaming and TV are one and the same. And YouTube can help advertisers reach more of their audiences on the big screen.
YouTube accounts for over 50% of ad-supported streaming watch time on connected TVs among people ages 18 and up.[7ebbc0]And over 35% of YouTube CTV viewers ages 18 and up can't be reached by any other ad-supported streaming service, according to Nielsen.[e2981d]
The Interactive Advertising Bureau (IAB) NewFronts and the Upfronts — the annual marketplaces for digital video and TV ad sales — are the most important moments to reach advertisers and agencies as they plan their media strategies. We feel this is the right time to help our customers bridge the gap between linear TV and digital, which is why YouTube will have a presence at both events this year.
For the first time, we'll host YouTube Brandcast, our annual advertiser showcase, during the week of the Upfronts. The live show — taking place on May 17 at 8 p.m. ET in New York — will feature top creators and music talent. Advertisers will be able to tune in via live stream.
We're also proud to be the principal sponsor of the IAB NewFronts, where we'll share insights with advertisers throughout the week. We'll kick off with an event in partnership with MediaLink on Monday, May 2, featuring industry leaders and creators discussing the future of content and the role of the creator economy.
"As a founding member of the IAB NewFronts, YouTube has been with us on a decade-long journey to architect the streaming future," says David Cohen, CEO, IAB. "That future is here, and we couldn't be more excited to partner with them again to bring their content, creators and community to the NewFronts audience."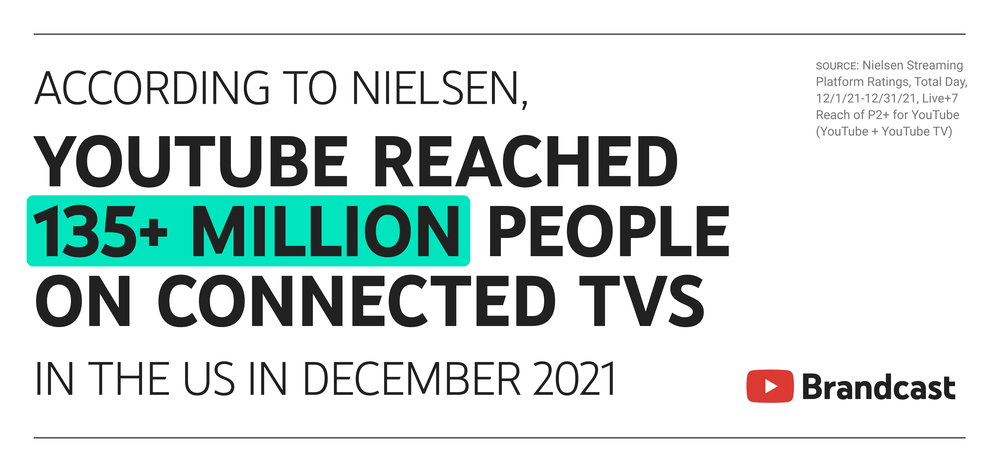 YouTube is the Main Stream
In today's on-demand world, where viewers — not networks — ultimately determine what's popular, our creators are building passionate fan bases that fuel viewership. YouTube creators like Emma Chamberlain, Marques Brownlee and newer creators leaning into YouTube Shorts like Katie Feeney, Jake Fellman, The Beverly Halls and Lisa Nguyen are the next generation in media brands.
YouTube is the only destination that can help creators produce all forms of content, whether it's Shorts, live streams or videos on demand — unlocking the ultimate in creativity. YouTube is the Main Stream.
We hope to see you in New York in May!